Accurate™ Oral Cube 16 Panel Saliva Drug Test with Alcohol 25/Box
SKU:

GBDSA-72164ESI-ALC

UPC:

MPN:

GBDSA-72164ESI-ALC
Bulk discount rates
Below are the available bulk discount rates for each individual item when you purchase a certain amount
| | |
| --- | --- |
| Quantity | Per Item |
| 1 - 5 | $198.75 |
| 6+ | $189.00 |
Frequently bought together:
Description
Accurate™

Saliva Cube 16 Panel with Alcohol Oral Saliva Drug Test Flip Top Cube Device with Saturation Indicator

American Drug Test is now selling the Accurate™ Brand from Healgen Scientific Rapid Saliva Drug ScreenScan which is a cost effective way to detect illicit drugs within oral fluid. Designed for sensitivity, this device can detect commonly abused drugs at concentrations below 75 ng/mL and lower. With a capacity of up to 14 panels and even more parameters to choose from, this device can truly be tailored to your needs. All conventional parameters, as well as Alcohol, ETG and K2 are available.

The SalivaScreen drug test cube from Healgen Scientific is an all-in-one 7 Panel saliva based oral fluid drug test device for detecting recent ingestion of multiple drugs of abuse. This saliva drug test is the most sensitive to Marijuana (THC) with the lowest detection levels in the market and provides results in minutes. An oral fluid test provides extra security since it can't be substituted or tampered with like a urine test.
Benefits of Oral Fluid Drug Tests
Easy and convenient
A simple 2 piece packaged device
No more controlled collection sites
Observed Collections, hard to adulterate
No more collection fee's
Read alcohol results at 2 minutes
Read results at 10 minutes, not valid after
Available to test up to 17 substances with adulterants or 18 without adulterants
18 month shelf life from date of manufacture
A non invasive oral fluids drug test resolves the major problem from urine drug test of "shy balder"
Results in minutes provides recent use of marijuana
Saliva drug test targets the THC parent compound that will reflect positive results up to 72 allowing a better prediction of usage or being under the influence
Includes a Saliva Saturation Indicator Insures Adequate Sample Collection
This is a cube type rapid screening test for the simultaneous detection of drugs in human saliva
The test is inexpensive compared to urine drug testing when the cost of the collection site and the drug test itself are considered
16 Panel Configuration
Item #
Drug Tested / Cutoff
Saliva Saturation Indicator
Classification

GBDSA-72164ESI-ALC

ALC 0.02, AMP25, BAR20, BUP5, BZO10, COC10, FEN5, K25, MDMA30, MET25, MTD30, OPI10, OXY10, PCP5, THC8, TRA35
INCLUDED - YES
Forensic Use Only
Download Reference Documents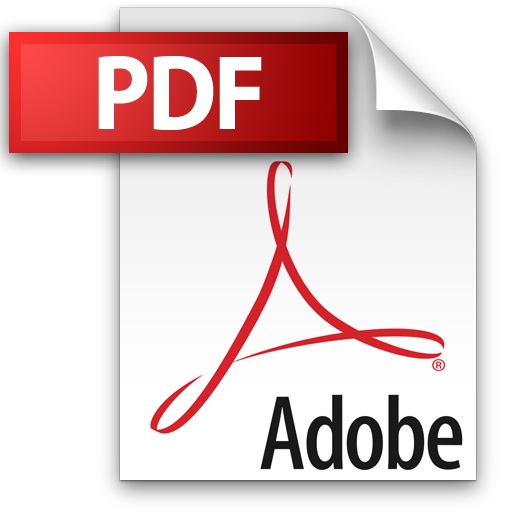 Oral Cube Saliva Drug Test Package Insert
Saliva Cube Drug Test Instructions for Use
Allow the test device, specimen, and/or controls to reach room temperature (15-30° C) prior to testing. Instruct the donor to not place anything in the mouth including food, drink, gum, tobacco products for at least 10 minutes prior to collection.
Bring the pouch to room temperature before opening it. Remove the test device from the sealed pouch and use it as soon as possible.
Remove the collector from the sealed pouch. Take out of the collector cap. Insert the sponge into the mouth. Close mouth and move the sponge around for oral fluid collection. Soak sponge in oral fluid and swab the inside of the mouth and tongue. Collect oral fluid for 3 minutes until sponge is soft and fully saturated. No hard spots should be felt on the sponge when saturated (Illustration 1).
Place the test device on a clean and level surface. Remove the collection sponge from the mouth and insert it sponge first into the screening device, screw until the collector cap sealed with the device tightly(Illustration 2).
Test device upright on flat surface and keep upright while test is running. Wait for the colored signal to appear in test results area. Read the results at 10 minutes.
Note: Once the collection sponge locks in place, the device is airtight, tamper evident, and ready to be disposed or sent to lab for confirmation (Presumptive Positive Result).
Saliva Drug Detection Times

Drug Name
Abbreviation
Cutoff
Detection Time
Amphetamine
AMP
50 ng/ml
24-48 hours
Methamphetamine
mAMP
50 ng/ml
72 hours
Cocaine
COC
20 ng/ml
24 hours
Opiates
OPI
40 ng/ml
24-48 hours
Marijuana
THC
12 ng/ml
8-14 hours
Phencyclidine
PCP
10 ng/ml
24 hours
Benzodiazepines
BZO
50 ng/ml
6-48 hours
Oxycodone
OXY
50 ng/ml
6-12 hours
Methadone
MTD
35 ng/ml
24-48 hours
Barbiturates
BAR
50 ng/ml
24-48 hours
Buprenorphine
BUP
10 ng/ml
6-12 hours
Alcohol
ALC
>0.02% BAC
Up to 4 hours
For a final determination, we recommend a certified LC/MS/MS Lab confirmatory test for a 99.9% accuracy rate.
View All
Close