22 Panel T-Cup® Clear Drug Test Cup with EtG/Alcohol, FEN, TRA, K2, KET, KRA, and more, 25/Box
SKU:

TDOAC-L1223A5EFTKK6

UPC:

MPN:

TDOAC-L1223A5EFTKK6
Bulk discount rates
Below are the available bulk discount rates for each individual item when you purchase a certain amount
| | |
| --- | --- |
| Quantity | Per Item |
| 1 - 7 | $191.00 |
| 8+ | $183.50 |
Frequently bought together:
Description
T-Cup Clear 22 Panel Rapid Drug Screen, EtG/Alcohol, Fentanyl, Extra Sensitive Cutoffs, with Adulterants,25/Box
Free Ground Shipping
The TCup Clear 22 Panel specialty drug test detects the most commonly abused drugs as well as EtG Alcohol, Fentanyl, Tramadol, K2, Ketamine, Kratom, EDDP. The One-Step cup is manufactured for accuracy, ease of use while maintaining competitive pricing. The T-Cup All-In-One Drug Test Cup can be used for synchronal and qualitative detection of most of the drug metabolites found in human urine at particular cutoff levels. It supplies quick results with an easy to read visual panel immunoassay. Get results quickly and accurately with the T-Cup Clear!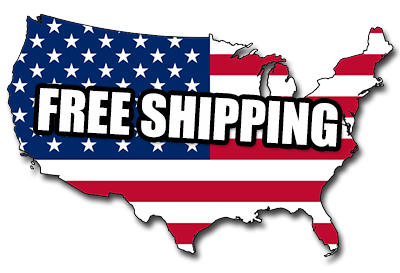 Features and Benefits
Sold by the Box of 25 Tests Cups
Forensic Use Only (FUO)
No Step Drug Test All-In-One Cup Design
Built in temperature strip
Larger mouth design for easy use
Easy-to-interpret color bands
Manufactured for easy transport to laboratory
Versatile and easy-to-use
Up to 99% accuracy rate
Visual adulteration screen versions available
Available to test up to 14 substances
Reduced shipping costs with compact design
Up to 18 months shelf life on average
Fast visible sample migration
Download & Print Reference Materials
T-Cup Clear 22 Panel w/Alcohol, Fentanyl, Drug Test Package Insert (PI)
Twenty-Two Panel T-Cup Clear Configuration

Item Number
Drugs Tested

Adulterants
Classification
TDOAC-L1223A5EFTKK6
AMP300, BAR300, BUP10, BZO200, COC100, EDDP300, HMO300, KET1000, MDMA500, MET300, MOP100, MTD200, OXY100, PCP25, PPX300, THC25, ETG500, FTY20, TRA200, K2 50, KRA300, 6-MAM10
CR - Creatinine
NI - Nitrates
OX - Oxidants
PH -pH Level
SG - Specific Gravity
FUO
Forensic Use
Drugs Detected, Cut-off Levels, and Detection Times
Drug (Identifier)
Calibrator
Cut-off Level
Min Detection Time
Max Detection Time
Amphetamine (AMP300)
d-Amphetamine
300 ng/mL
2-7 hours
1-2 days
Barbiturates (BAR300)
Secobarbital
300 ng/mL
2-4 hours
1-4 days
Benzodiazepines (BZO200)
Oxazepam
200 ng/mL
2-7 hours
1-2 days
Buprenorphine (BUP10)
Buprenorphine
10 ng/mL
4 hours
1-3 days
Cocaine (COC100)
Benzoylecgonine
100 ng/mL
1-4 hours
2-4 days
Ecstasy (MDMA500)
3 4-Methylenedioxymethamphetamine
500 ng/mL
2-7 hours
2-4 days
EDDP (EDDP300)
2-ethylidene-1 5-dimethyl-3 3-diphenyl pyrrolidine
100 ng/mL
3-8 hours
1-3 days
Ethyl Glucuronide (EtG500)
Ethyl Glucuronide
500 ng/mL
1-2 hours
Up to 3+ days
Fentanyl (FTL20)
Norfentanyl
20 ng/mL
1-4 hours
1-3 Days
Heroin (6-MAM10)
6-Monoacetylmorphine
10 ng/mL
2 hours
8 hours
Hydromorphone (HMO300)
Hydromorphone
300 ng/mL
4-6 hours
1-2 Days
Ketamine (KET1000)
Ketamine
1000 ng/mL
2-4 hours
2-3 days
Kratom (KRA300)
Mitragynine
300 ng/mL
7 hours
5-6 days
Marijuana (THC25)
11-nor-Δ9-THC-9-COOH
25 ng/mL
2hours
Up to 5+ days
Methamphetamine (mAMP300)
D(+)-Methamphetamine
300 ng/mL
2-7 hours
2-4 days
Morphine (MOPI100)
Morphine
100 ng/mL
2 hours
2-3 days
Oxycodone (OXY100)
Oxycodone
100 ng/mL
4 hours
1-3 days
Phencyclidine (PCP25)
Phencyclidine
25 ng/mL
4-6 hours
7-14 days
Propoxyphene (PPX300)
Propoxyphene
300 ng/mL
2 hours
2-3 days
Synthetic Cannabinoid (K250)
JWH-018 JWH-073
50 ng/mL
8-12 hours
Up to 5+ days
Tramadol (TRA 200)
Tramadol
200 ng/mL
8-12 hours
3-7 days
Specialty Drug Panels
Buprenorphine (BUP)
Buprenorphine is an opioid used to treat opioid use disorder, acute pain, and chronic pain. It can be used under the tongue (sublingual), in the cheek (buccal), by injection (intravenous and subcutaneous), as a skin patch (transdermal), or as an implant. Side effects may include respiratory depression (decreased breathing), sleepiness, adrenal insufficiency, QT prolongation, low blood pressure, allergic reactions, constipation, and opioid addiction.
Ethyl Glucuronide (EtG)
Ethyl Glucuronideis a direct metabolite of alcohol. Presence in urine may be used to detect recent alcohol intake, even after alcohol is no longer measurable. Traditional laboratory methods detect the actual alcohol in the body, which reflects current intake within the past few hours (depending on how much was consumed). The presence of EtG in urine is a definitive indicator that it can be detected in the urine for 3 to 4 days after drinking alcohol, even alcohol is eliminated from the body. Therefore, EtG is a more accurate indicator of the recent intake of alcohol than measuring for the presence of alcohol itself. The EtG test can aid in the diagnosis of drunk driving and alcoholism, which has important significance in the forensic identification and medical examination.
Fentanyl (FTY)
Fentanyl is a potent, synthetic narcotic analgesic with a rapid onset and short duration of action. It was first synthesized by Janssen Pharmaceutica (Belgium) in the late 1950s, and It is approximately 100 times more potent than morphine. Fentanyl is a strong agonist at the μ-opioid receptors. Historically it has been used to treat breakthrough pain and is commonly used in pre-procedures as a pain reliever as well as an anesthetic in combination with a benzodiazepine. Fentanyl is frequently given intrathecally as part of spinal anesthesia or epidurally for epidural anesthesia and analgesia.
Synthetic cannabis (K2)
Synthetic cannabis is a psychoactive designer drug derived of natural herbs sprayed with synthetic chemicals that, when consumed, allegedly mimic the effects of cannabis, It is best known by the brand names K2 and Spice. Synthetic cannabis act on the body in a similar way to cannabinoids naturally found in cannabis, such as THC. A large and complex variety of synthetic cannabis most often cannabicyclohexanol, JWH-018, JWH-073, or HU-210, are used in an attempt to avoid the laws that make cannabis illegal, making synthetic cannabis a designer drug Although synthetic cannabis does not produce positive results in drug tests for cannabis, it is possible to detect its metabolites in human urine.
Hydromorphone (HMO)
Hydromorphone belongs to a class of drugs called "opioids," which includes morphine. It has an analgesic potency of two to eight times greater than that of morphine and has a rapid onset of action. Acute overdose of hydromorphone can produce: Severe respiratory depression, drowsiness progressing to stupor or coma, lack of skeletal muscle tone, cold and clammy skin, constricted pupils, and reduction in blood pressure and heart rate. Severe overdose may result in death due to respiratory depression.
Pregabalin (PGB)
Pregabalin is an anticonvulsant, analgesic and anxiolytic medication used to treat epilepsy, neuropathic pain, fibromyalgia, restless leg syndrome, opioid withdrawal and generalized anxiety disorder (GAD). Common side effects include headache, dizziness, sleepiness, confusion, trouble with memory, poor coordination, dry mouth, problem with vision, and weight gain. Serious side effects may include angioedema, drug misuse, and an increased suicide risk. When pregabalin is taken at high doses over a long period of time, addiction may occur.
Tramadol
Tramadol is a strong pain medication used to treat moderate to severe pain that is not being relieved by other types of pain medicines. Tramadol is a synthetic opioid and acts in the brain and spine (central nervous system) to reduce the amount of pain you feel. As is typical of opioids, common side effects include constipation, itchiness, and nausea. Serious side effects may include hallucinations, seizures, increased risk of serotonin syndrome, decreased alertness, and drug addiction.
View All
Close