AlcoMate Breathalyzer Premium Alcohol Tester Hard Case Combo Pack 7000-F
SKU:

AL7000-F

UPC:

MPN:

AL7000-F
Frequently bought together:
Description
AlcoMate Breathalyzer Premium Alcohol Tester Hard Case Combo Pack AL7000-F
The AlcoMate Premium, is our most popular alcohol breathalyzer that combines advanced PRISM (Pre-calibrated Replaceable Intelligent Sensor Module) technology, professional accuracy, and modern design into a convenient, easy-to-use alcohol breathalyzer device. The AlcoMate Premium is suitable for health and law enforcement professionals, as well as Prosumers (Professional Consumer) seeking a top-notch alcohol testing product.
Free Shipping to Lower 48 States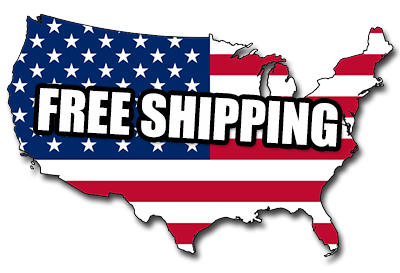 Introducing PRISM Sensor Technology
With the new AlcoMate Premium, American Drug Test is offering to you the most advanced, accurate and convenient breath testing system available. PRISM Technology provides by far the highest quality replaceable sensor module components using the most rigorous standards of construction, durability and accuracy. The method of exchanging sensor modules is also easier than ever with the Easy-Replace Sensor Panel on the back of the breathalyzer. Now sensor replacement is faster than ever, and literally takes just a few seconds! PRISM Technology is only available with the AlcoMate Premium.
One of the most important things to understand when using a breath alcohol tester is that all typical breath alcohol sensors require periodic re-calibration in order to maintain accuracy. It is inherent to alcohol sensing technology, much like gasoline engines in cars require oil changes in order to function properly. Most breathalyzers have to be physically mailed to a service center along with a fee to get this re-calibration done, and you will be without your breath alcohol tester until the service is done. Even if re-calibration is done on schedule, the service does not restore any wear on the alcohol sensor, and eventually your breathalyzer will fail completely due to the sensor breaking down.
Reference Documents

Alcomate AL7000 Premium Instruction Sheet
Combo pack Includes
Breathalyzer
AA Batteries (x2)
Mouthpieces (5 EACH)
Hard Case
Pouch
Handstrap
User's Manual
Extra PRISM Sensor (2 Total)
Special Features
No Calibration Required!
Easy-Replace Sensor Panel and Sensor Modules (PRISM Technology)
DOT Approved for Law Enforcement: Accuracy +/-0.01 at 0.10% BAC
US Coast Guard Approved
FDA 510K K061922
Test Counter
Large 4-Digit Decimal Display (0.000%)
Active Pressure Sensor
Deep-Lung Air Sampling
Cumulative Test Counter
Sensor Accuracy: +/- 0.01 at 0.10% BAC
Audible Alerts / Low Battery Indicator
Self-Diagnostic System
Target Users
US Coast Guard
US Navy & US Marines
Law Enforcement
Medical Professionals
School Administrators
Corporate Employers
Prosumers
General Consumers
Rapid Multi-Testing
Auto Power Off
One-Way-Flow" Mouthpieces
Questions & Answers
How does the test counter work? Before you turn on device and run a test, hold the button down for a few seconds, the # of tests performed will display.
How many tests does this tester get? Up to 250 tests per replaceable Prism.
What Mouthpieces does it use? The "ATM" Mouthpieces
What batteries does it use? Two AA batteries (included).
What is lifetime of this tester? 3000 tests or more and after that tester should be replaced.
What is accuracy? +/- .01 at .1% BAC. The test displays at 0.000 decimal places.
What is the size & weight? 137 x 73 x 44 mm & 4.1 oz including batteries.
AlcoMate Premium
4-Digit Display (Clear LCD)
2nd Generation Sensor Modules (Re-inforced Assembly for Increased Durability)
Sensor Replacement takes just a few seconds with the Easy-Replace Panel
Internal Mouthpiece Storage Slot (x2)
Silver Color Only
Weight: 1.7 oz (without batteries)
AlcoMate Premium (AL7000) Specifications
| | |
| --- | --- |
| Brief: | The AlcoMate Premium is our new flagship alcohol breathalyzer that combines advanced PRISM (Pre-calibrated Replaceable Intelligent Sensor Module) technology to eliminate the need for calibration, professional accuracy and modern design into a convenient, easy-to-use device. |
| Alcohol Sensor: | Oxide Semiconductor |
| Size: | 4.2 x 2.0 x 7.5 inches |
| Weight: | 1.8 ounces (without batteries) |
| Material: | Silver Plastic w/Light Grey Trim |
| Power: | 1.5V AA Batteries x2 (Included) |
| Detection Range: | 0.00 ~ 0.40% BAC |
| Display: | 4-Digit Decimal LCD Display (0.000% BAC) |
| Recalibration Need: | by product* (*Sensor Modules should be replaced every 6~12 months) |
| Users: | Law Enforcement, Health Professionals, Prosumers |
| Warranty: | 1 Year |
View All
Close