5 Panel EZ Split Specimen Key Cup Drug Test DOA-2257-019 25/Box
SKU:

DOA-2257-19

UPC:

MPN:
Frequently bought together:
Description
ABBOTT - 5 PANEL INTEGRATED E-Z SPLIT SPECIMEN KEY CUP DRUG TEST
SPECIAL PRICING (EXPIRES: 7/2021)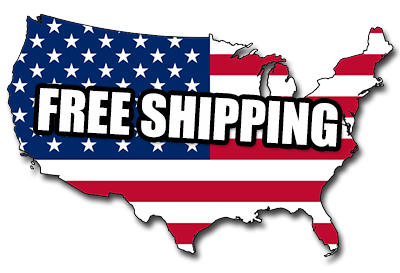 25 drug test kits per box
12-18 month expiration date on all urine drug test cups
FDA 510(k) Approved
Fast results in 5 minutes
Free ground shipping
The 5-panel Integrated EZ Split Key Cup is administrator-controlled. The absorbent test strips are separated from the urine sample in the "split-specimen" container. The test strips come into contact with the urine specimen only after the drug test administrator pushes in the "key" at the base of the cup.
The Integrated EZ Split Key Cup is FDA-approved and widely-used for both clinical and workplace drug testing. These drug test cups will screen from 3-12 different drugs of abuse. Select the panel combination you need from the E-Z Integrated cup product page.
EZ SPLIT KEY CUP 5-PANEL TESTS
ARE ACCURATE AND EASY TO USE
Remove E-Z Cup urine drug test from foil pouch
Remove the "key" from the center of the cup cap
Donor provides urine specimen (note: minimum fill line)
Secure cap tightly by pressing down on the lid until you hear the click
Insert key at base of cup and depress completely to initiate the test. Start the timer
Read temperature strip affixed to test cup between 2 to 4 minutes. Temperature reading outside of 90-100° range may indicate dilution or tampering
Peel the label off the multi-drug test card to view results, read and interpret the E-Z Cup drug test results at 5 minutes
| 5 Panel Drug Test | Calibrator | Cut-off |
| --- | --- | --- |
| Amphetamine (AMP) | D-Amphetamine | 1,000 ng/mL |
| Cocaine (COC) | Benzoylecgonine | 300 ng/mL |
| Opiates (OPI) | Morphine | 2000 ng/mL |
| Phencyclidine (PCP) | Phencyclidine | 25 ng/mL |
| Marijuana (THC) | 11-nor-Delta9-THC-9 COOH | 50 ng/mL |
READING EZ SPLIT KEY CUP DRUG TEST RESULTS
Note: All faint lines, including barely visible ones, should be interpreted as "negative"

View All
Close